Connecting is as easy as 1-2-3
Life Design is the approach we implement to help students be curious, take action and pursue all kinds of opportunities that will shape your future. There's no one way to move through Hopkins, or to live your life. Life Design empowers you to explore the various resources, opportunities and networks available to you as valued members of our community.
Life Design Lab Fall Office Hours
Life Design Lab Fall office hours will be held Monday to Friday 1pm to 5pm. You can find us in person at the Imagine Center. No appointments are required.
Learn more about the Life Design Lab at Homewood by emailing us at Lifedesignlabhomewood@jhu.edu.
For appointments with your LDE or for more times outside of these hours, reach out to lifedesignlabhomewood@jhu.edu
Ways you can design forward:
Drop into Office Hours as any of our LDEs are happy to assist you.
Find your LDE and reach out to them via email for more detailed assistance.
Use the time in office hours and at the Imagine Center to be curious, ideate, connect and take action!
We offer various resources to assist you in your career search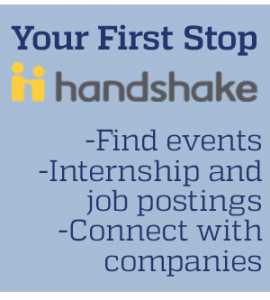 Log into Handshake Use your JHED id to get connected to companies, internships, job postings, and on-campus events.
Speak with your LDE Your Life Design Educator will be a great source of support and knowledge as you move through your time at JHU. They can recommend events, classes, programs and facilitate connections to set you up for success after graduation.
There are many resources available to all JHU students. Find all our university-wide resources at the bottom of the page!
Special Note for Students Needing Signed Agreements to participate in external research, internship, and other immersive opportunities (both domestic and international):
We understand the value of student internships, externships, practicums, and other outside the classroom learning experiences with host institutions. However, JHU is limited in its ability to enter in an agreement with a host institution. JHU may enter into an agreement with a host institution for a student learning experience when:
The agreement, or a letter, is solely to verify that the student is enrolled at JHU in an academic degree program; or
When the student internship or externship is part of an academic curriculum requirement counting toward a degree in one of the JHU schools (in this scenario there must be a JHU faculty advisor and an educational plan and goals consistent with the degree curriculum for the student to complete during the internship or externship).
*NOTE: the process to get the opportunity approved and all documents signed and returned may take 2 weeks or longer. Please plan accordingly.
Important for any students proposing projects working with human subjects in any manner:
All projects involving human subjects (including interviews) MUST be approved by the Homewood Institutional Review Board (HIRB) office prior to starting. Information about HIRB requirements and the approval process can be found
here
. Contact
HIRB@jhu.edu
with any questions and to begin the approval process prior to starting any research. In order for HOUR to release funding for such projects, students must provide an IRB determination letter for our files.
Important for any students proposing a project requiring international travel:
All projects involving international travel (including a country you are a citizen of) MUST be registered and approved by the
Office of Study Abroad
prior to traveling. Contact
jhuabroad@jhu.edu
prior to scheduling your trip. For HOUR to release funding for such projects, students must provide an approval letter from the Office of Study Abroad for our files.